"LIVE-IN" MUSEUM OF OLD APPALACHIA
Have you ever wanted to go back in time and live life as your ancestors knew it? The Pioneer Homestead offers just that—a vacation in 1930s rural Appalachia on a working farm. This trip is not for the faint hearted. WARNING: NO TV, NO RADIO, NO WI-FI, NO HOT TUB, NO MICROWAVE, NO BLOW DRYER. And it gets worse: NO ELECTRIC RANGE, NO ELECTRIC LIGHTS-- NO ELECTRICITY AT ALL! The list of inconveniences goes on… NO A/C (NOT EVEN CEILING FANS), NO AUTOMATIC COFFEE MAKER, NO HOT SHOWER, NO INDOOR PLUMBING! OMG!
What the Pioneer Homestead does offer: delicious fresh mountain spring water that runs through the "refrigerator" trough in the magical spring room on the back of the kitchen; a wood-fired cook stove that takes an hour and a half to preheat, but then bakes the best cornbread you'll ever eat; and a fanciful 2-seater outhouse designed to accommodate both Jack and the Giant, which doubles as a mini-museum of farm artifacts: leave the door open for an inspiring view! Located near the farm's cold mountain ponds and rushing streams, the Pioneer House also features authentic mountain relics and family heirlooms sure to increase your appreciation of life in the mountains after the Great Depression.
Clearly not for everyone, the challenge of living before the electronic revolution is daunting for most of us. But it can be immensely rewarding if approached with an attitude of discovery. Step across the threshold of this old house and into the shoes of self-sustaining pioneers living off the land. Candles and oil lamps are provided for lighting the night, but you'll soon understand why your grandparents went to bed at sunset and woke at the crack of dawn. There's firewood stacked under the stairwell, but cooking on the old stove is both an art and a full-time chore that may take a few meals to master. And if you want to warm the house, you'll need to keep the wood heat stove burning, too.
In short, this is not your typical vacation rental. Rather than living in the Pioneer House while on vacation, living in the Pioneer House may very well BE your vacation. The experience will put the wonder back in wonderful.
Click here to read what one young guest had to say about her Pioneer Homestead adventure.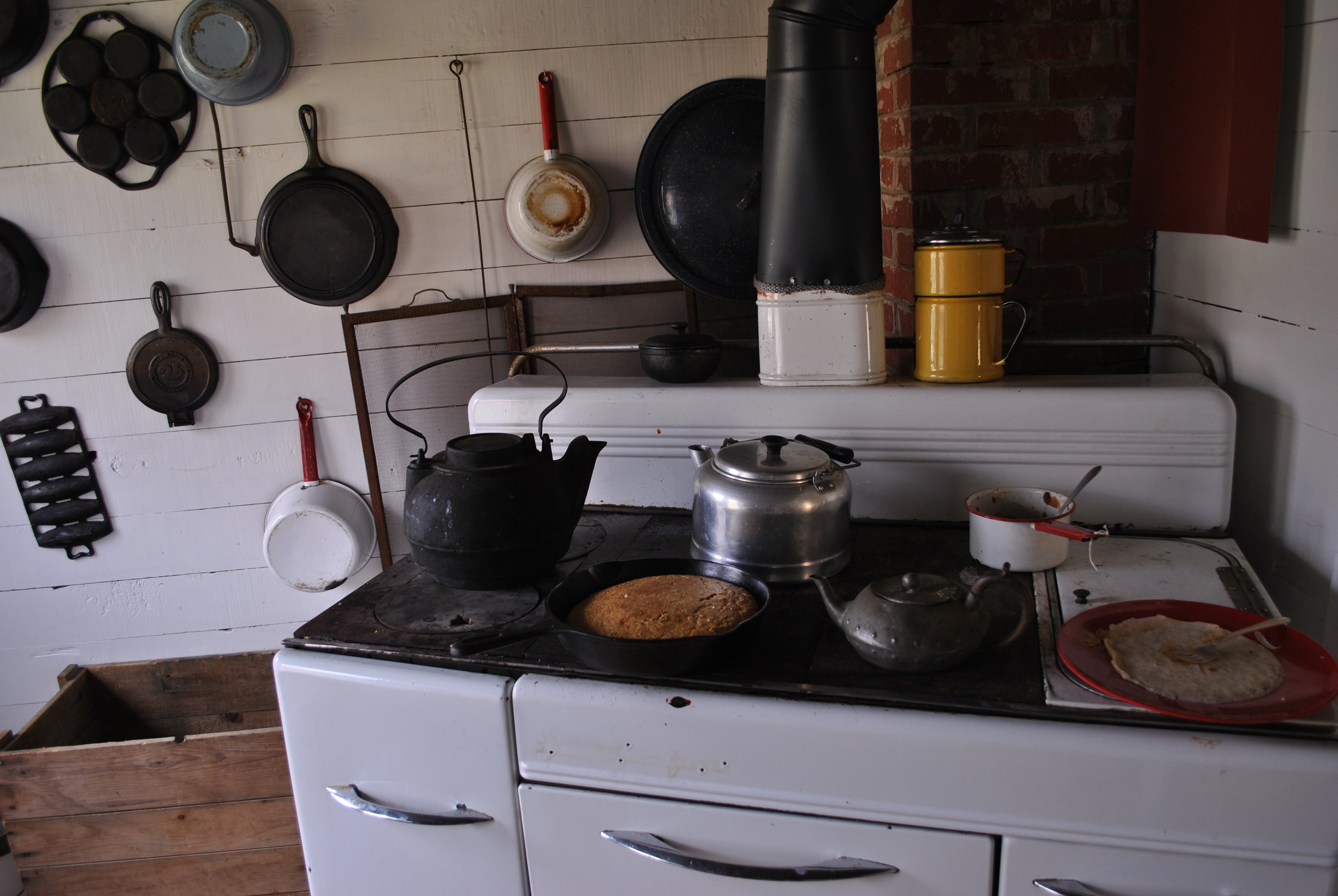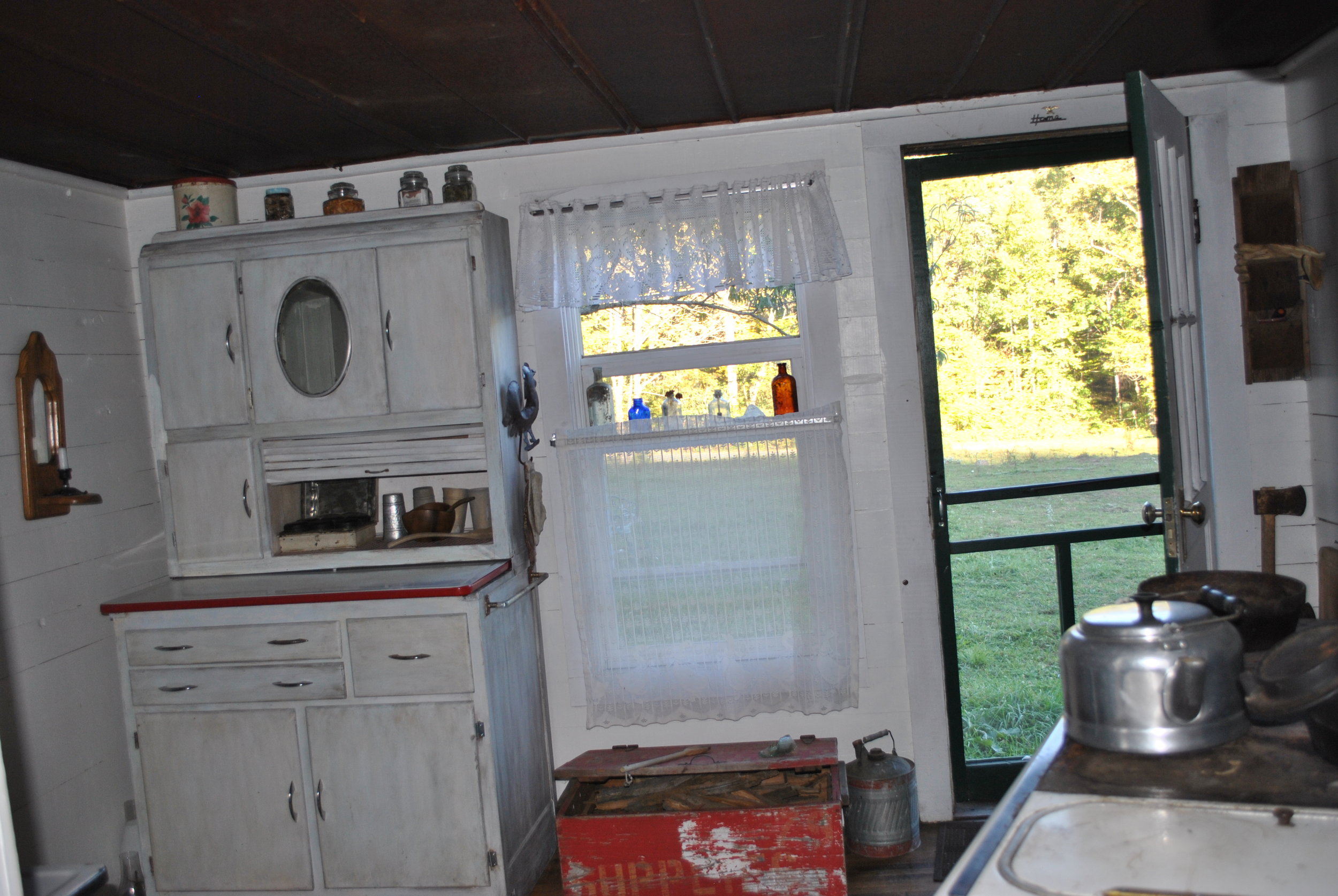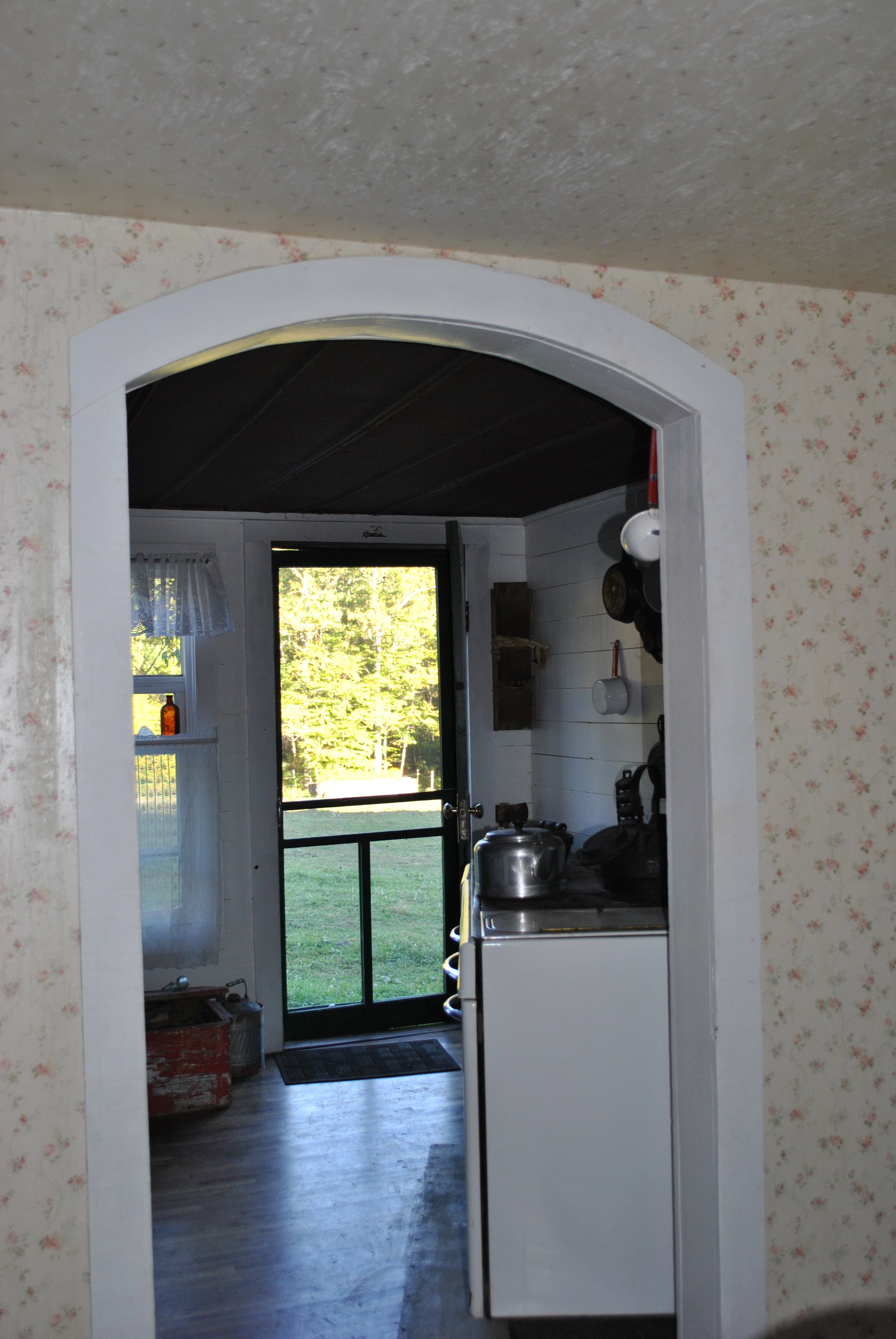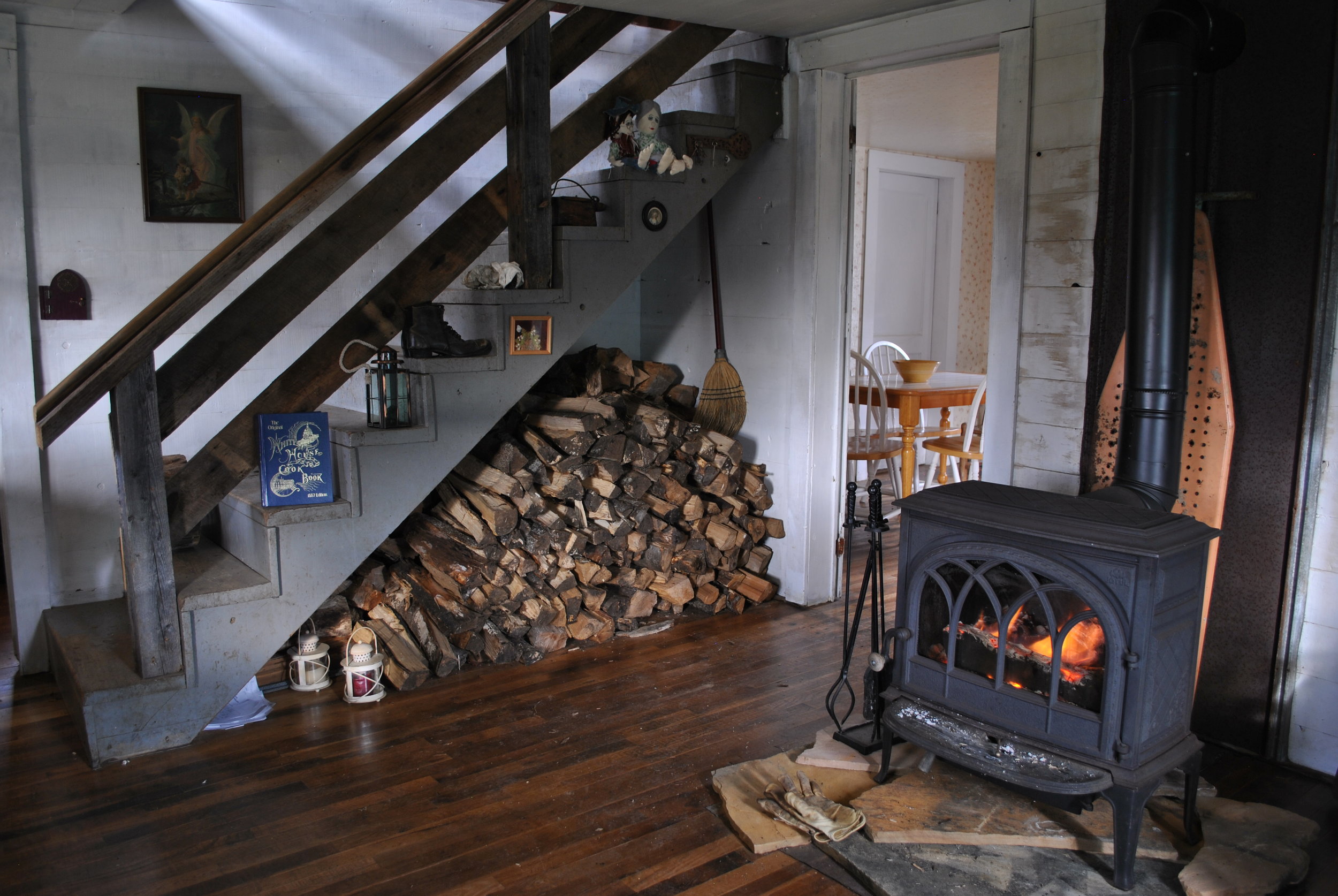 AMENITIES
Sleeps 9:

Downstairs Bedroom #1: 1940s deluxe double bed

Downstairs Bedroom #2: 1 1890's ¾ bed (sleeps 2 small adults) + 1 old-timey child's bed (narrower & shorter than a twin)

Upstairs Bedroom #1: 1 1930s metal springs double bed w/ futon mattress (limited privacy; ideal for 2 kids)

Upstairs Bedroom #2: 1 1940s double bed

Extra cots available for larger parties, or sleep in the loft of the corn crib (bring sleeping bags)

No Bathroom: the outhouse will be long remembered

Non-smoking

No pets: you're surrounded by horse pasture

No electricity: unplug and heal the family

Extreme peace and quiet in house –refrigerator hum replaced by babble of spring water

Fully equipped 1930s kitchen, plus 2-burner Coleman camp stove for convenience cooking

Linens rented upon request or bring your own.

Picnic Shelter (summer kitchen) w/ 2 tables

Outside fire area with wood provided

Corn Crib as kid's Pioneer Playhouse

Cold-water creek and ponds for bathing, swimming, fishing, playing

Access to miles of private hiking trails & rest of farm
PRICING
Nightly Rate based on occupancy of 8 (2 night minimum stay) ......................................................................... $185
Service Fee .................................................................................................................... $85
Plus all applicable NC and Watauga County Taxes